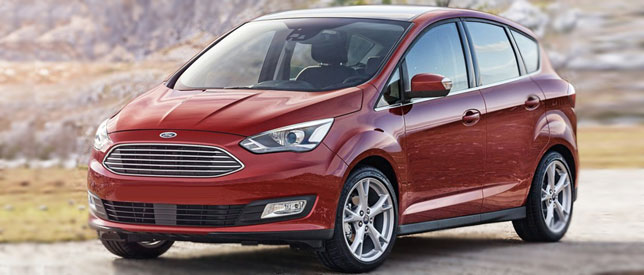 1

Aug

17
Grand C-Max, with great practical approach, is an exceptional vehicle
Ford Grand C-Max is a true representative of people carrier
There are some other brands available in the market but Ford Grand C-Max is one of the best in its range due to its versatility, quality of the interior and huge engine range where is something for everyone. If you are in the UK and wants to buy a people carrier vehicle for commercial use, then there is no other option except Ford Grand C-Max. It is a well-balanced, stylish and practical vehicle with good looking exterior and fine interior.
Its interior is best in its class, where you have Citroen Grand C4 Picasso, KIA Carens, Volkswagen Touran and Renault Grand Scenic with elegant and stylish interiors.
Engine range of Ford Grand C-Max is absolutely good
Ford has always given importance to the diesel engine, here we have the same scene there is a 2.0-Litre TDCi diesel unit is at the top of the whole range. It is capable of 160bhp and 251lb/ft torque.
It is the fastest one with 130m/h top speed and it takes 8.9 seconds to reach from 0-62m/h. Fuel consumption of this engine is 55m/g with 134g/km of Co2 emissions. It is fitted with a six-speed manual and automatic gearbox with front-wheel drive as standard.
In petrol engine category, there is a 1.6-Litre EcoBoost unit with 179bhp and 177lb/ft torque. It is good in performance but its fuel average is not as impressive as we have in a diesel engine. It's fuel average is 40m/g with 149g/km of CO2 emissions. It takes 8.7 seconds to reach from 0-62m/h with a top speed of 134m/h. It is fitted with manual gear box and front-wheel drive as standard. There is no automatic version in petrol engines for Ford Grand C-Max.
Experts prefer its diesel engine version due to its overall performance which is a little bit lesser than the petrol one but Ford Grand C-Max is a people Carrier and fuel economy is everything so diesel engine is considered best with 55m/g fuel average.
Nice Interior with plenty of features
Ford Grand C-Max is a leading item of its class in interior designing. Its interior is well knitted with plenty of useful features. The arrangement of features with appealing tone is impressive one. They are easy to operate and easy to reach.
Interior is furnished with international standard material with plenty of kits. It's wide and broad interior offers a great time to sit in. Seats are of well standard with good space for leg and head of each occupant. All standard features are fitted in this Grand C-Max. It's useful features and safety kits have made it a quality people carrier.
Safety and reliability
People carrier should be safe for all types of occupants. Ford has focused on the safety of Grand C-Max and we have plenty of safety kits in it to secure its occupants in a bad situation.
Standard air bags with curtains, ABS, adaptive cruise control and traction control system is installed in it. ISOFIX children seat anchor points are also there to give some extra safety for children. It has secured five stars from Euro NCAP rating authority.