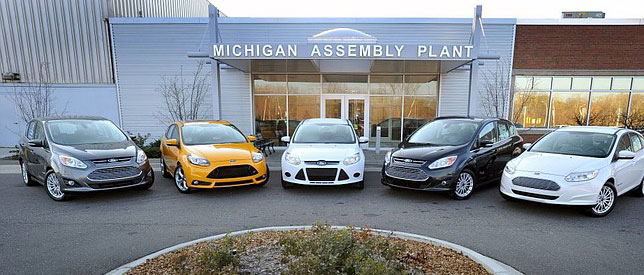 13

Jul

15
Ford's Michigan Assembly Plant in Wayne, MI, will no longer be producing the Focus and C-Max after 2018.
The production of Ford Focus and C-Max will be shifting to Mexico, the tweet from the United Auto Workers Ford Department hinted. It has not been confirmed from Fordyet but the following statement from Ford shouts it loud:
"We will move production of the next-generation Ford Focus and C-Max, which currently are built at Michigan Assembly Plant beginning in 2018. We actively are pursuing future vehicle alternatives to produce at Michigan Assembly and will discuss this issue with UAW leadership as part of the upcoming negotiations."
Citing slow sales of Ford Focus and C-Max, the company announced earlier this year the layoffs of 700 employees working at the Michigan Assembly Plant.
This facility was once foreshadowed as a futuristic and flexible facility when back in 2009, it was retooled for the production of C-segment cars. Prior to that, this facility was producing Ford Bronco, Ford Expedition and Lincoln Navigator.
Under these conditions, it is uncertain to forecast the future of MAP, but against all odds, the UAW remains hopeful. In a letter they have written: "We are extremely confident that a new product commitment will be secured during the upcoming 2015 negotiations and that the Michigan Assembly Plant will maintain a full production schedule."