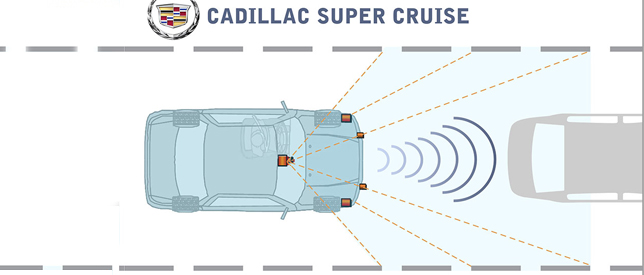 9

Sep

14
Bob Lutz anticipates that autonomous cars don't drink, eat, sleep or even text while driving and they don't get road fury
For last couple of months, it has emerged as a common misunderstanding about autonomous cars being not safe and vulnerable to the criminal activities, but the producers of these cars are still confident about their car's capabilities and said that the autonomous cars will soon hit the roads. They argue that the self-driving cars are safer than regular cars because of all those factors in which humans are not found smart, such as, these cars wouldn't sleep while driving, wouldn't text, eat and feel tired or drowsy.
All of these qualities in the self-driving cars make them superior than regular cars. Bob Lutz says in an interview that these young fellas doesn't have furious behaviour and even don't want to race with any other car on the road, however they don't use drugs or even don't drive drunk thus save more than 10 percent accidents while reducing the risk of accidents by twice of this figure. GM has also announced that they are offering an almost self-driving car very soon and they have selected the Cadillac to become a flag-ship model for GM's first ever self-driving car.
It is planned to be introduced by 2017 and will be equipped with a modern semi-autonomous system for freeways in US.  This system will exclusively equipped with "super cruise system" that will be controlled by radar and cameras to drive the car on the road and keeping it in the middle of the lane without hitting the cars ahead or behind. This system will assist the car to keep the safer distance with all traffic on the road. It will also help the car to stop and go in the congested traffic conditions.
Other autonomous cars are also offering similar technologies but GM claims that they are first to introduce technology that will operate on the motorway speeds. In the case of Cadillac, Lutz said,"In Cadillac and a lot of other high-end cars, we've got three-quarters of the system operating today. The last thing we need are the automatic steering inputs."
Google has already introduced their self-driving car couple of months ago and they are expecting a production model later this year.