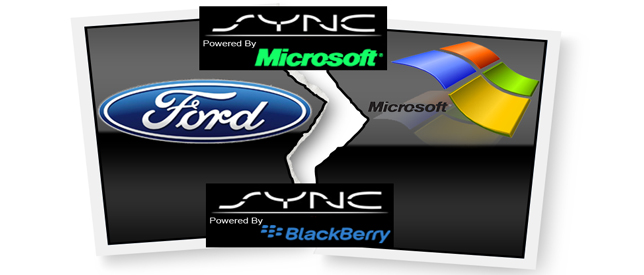 26

Feb

14
• Ford to use Blackberry tech on future cars, ditching the Windows-powered Ford Sync system
• According to figures 39 per cent of car buyers prioritise in-car technology first
• Blackberry QNX platform is the new found love for Ford

Ford is ditching Microsoft Windows-based Sync infotainment system, used in cars like the new Ford Focus, in favour of a new system from Blackberry. All new Ford Sync systems will now utilise Blackberry's QNX platform. The new platform is cheaper to license than Microsoft's technology and promises to improve the flexibility and speed of Ford's infotainment tech.
Some BMW and Audi cars already use the QNX platform in some of their cars. Blackberry bought it back in 2010 for $200 million. The software was created by a company called QNX Software Systems, and is used to power the Blackberry 10 operating system. Ford uses the Microsoft based Sync System in over 7 million Fords, which allows drivers to make phone calls and play music using voice commands. It can also help with calling the emergency services in the event of an accident, and deliver GPS coordinates of the indecent location.
Microsoft and Blackberry aren't the only companies with deals in the automotive industry. Google recently announced that it would bring its Android operating systems to Honda and Hyundai models, and the appearance of an Apple iCar could happen sooner than you think. What do you think that was Ford right in ditching Microsoft for Blackbery?