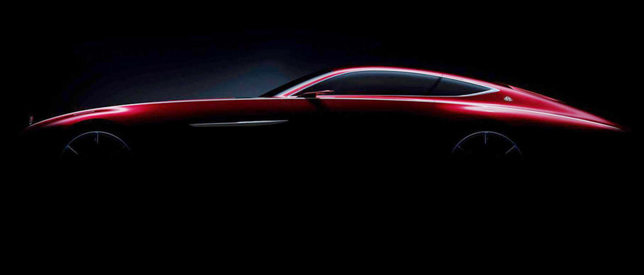 12

Aug

16
A 6-metre long huge coupe Concept will be revealed in
Pebble Beach Concoursd'Elegance
Beauty iconic and luxurious sub-brand of Mercedes, the Maybach is making its strong comeback with a new concept car that reveals the future direction for the brand. Recent news reveal that the coming beauty has a very long-wheelbase coupe which is going to take on Rolls-Royce Wraith and other super-luxurious sorting models.
Beauty Features
Maybach is expected to take off its curtains at Pebble Beach Concoursd'Elegance next week. Its unveiled images looks like a dark shining horse with lightning fast speed. The recent images showed that it is a long, sleek coupe shape with a flowing roofline and very long bonnet. If we give a match with stately Maybach S600 version of the Mercedes S-Class, it is totally different in both shape and styles.
The concept also shows that the coming fantasy has two doors. At the same time, the long body reveals that there may be the option of four seats inside it.
Bombastic Features Under Bonnet
Maybach is expected to weigh around 2,335 kg, quite heavy, yet it could feature a 6.0-litre bi-turbo 523bhp V12 engine. An amazing species with the ability to cover 0-62mph in just five seconds. However the tech features have not been revealed yet, but it is assumed that the new Maybach will carry such gadgets which Mercedes has not introduced yet. Moreover, its side profile is also assumed to be as same as stretched Mercedes S-Class Coupe. It is not wrong if we say Maybach "hot &cool" with almost 6 meters of ultimate luxury.
There are lots of other features which are still to be released, and the opening ceremony will also assume to astonish the viewers with its looks.