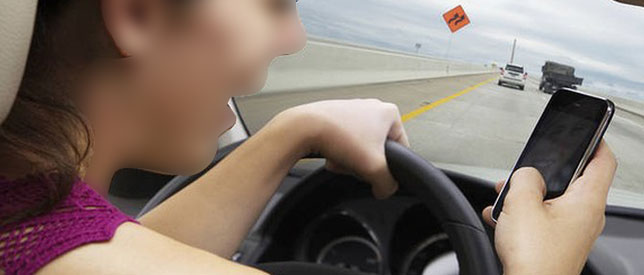 29

Apr

14
Apple Patents the Technology Which will Prevent Drivers from Using their Phones while Driving
Apple has its infotainment system, known as 'CarPlay' that integrates Apple products like iPhone, iPod and iPad with your vehicle. Recently, Apple has got a patent that states the phone will use any combination of phone's camera, location of mobile masts and even the GPS to detect if the engine is running or car is moving, and when it does detect, it simply would lock the phone and will not let you send texts or use apps.
Android on the other hand, as the lead competitor of Apple, has already launched some apps that do the same thing but those are self-regulated which means drivers have to make sure that the apps' been switched on, whereas Apple's tech will do the work automatically once it detected you are driving.
Apple submitted this patent back in year 2008 but published recently. In the document Apple claims to have doubts of police being able to make drivers stop texting or using apps while driving as it is so hard, if not impossible, to track people because texting can easily be done on the lap.
The number of drivers making calls while driving has dropped significantly but sending and receiving text messages remains the biggest problem. Road Charity Brake has recently conducted a survey which shows that three in ten driver admitted that they send and read messages while driving. And when it comes to the drivers aged between 18 to 24 years, this number rises to four in ten.
That was not all, one in eight drivers admitted that they do use some apps during driving, which is alarming.