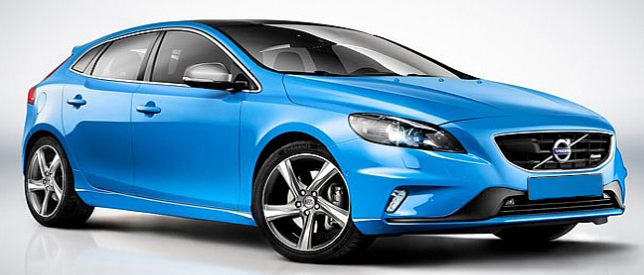 7

May

15
Volvo V40 could be the next member of the polestar family by joining the S60 and V60
V40 hatchback is the next possible member of the Polestar family. If it is the case, then the V40 will get the new four cylinder Volvo engine. The V40 is one of the high-performance models in the Volvo line-up. It is rumoured to join the 346 bhp V60 polestar estate which also belongs to the high performance sub-brand of Volvo.
Nick Connor, Volvo UK boss said that the Volvo team would like to see the Polestar family growing and the V40 Polestar should be the part of the family. There is more than a passing chance of this model to get the badge of a Polestar.
He also said that the performance division of Volvo certainly needs multiple limited-edition models to make a lasting impact on the markets.
The new XC90 will be an inspirational model for the V40 Polestar, transmission and powertrain hardware will be used as of the XC90.  It will use a 2.0 litre 4-cylinder Drive-E engine to rival the 296bhp Volkswagen Golf R, 316 bhp Ford Focus RS, 306bhp Honda Civic Type R and 355bhp Mercedes-Benz A45 AMG. All these models will be the target of new V40.
A Haldex system is used to make the V40 a four wheel drive, an all-wheel drive version is an ultimate performer in the list of cross country models.
Connor said, "We need to extend the offer, because these models are the brand builders and a statement of our engineering expertise. But it has got to be done at a price people can afford. These kinds of cars are not cheap to engineer. I don't think it's a brand that can stretch across the entire range. An XC90 Polestar doesn't make much sense to me, especially when we have a 400bhp plug-in hybrid on sale that delivers so much performance. Polestars should be specialist, unique, low volume and desirable."
Volvo is also returning to the British touring championship according to the boss of Volvo.