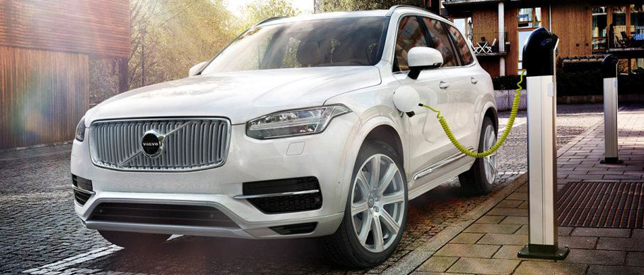 9

Dec

14
The new XC90 is out now and it has every trick in the book to beat its competitors with twin charged hybrid powertrain.
Volvo XC90 is ready to hit the market with most the sophisticated twin charged hybrid powertrain. All new high performance Drive-E powertrain will be used in the new XC90. Now in the new XC90 T8, it has been confirmed that it will produce 400 horsepower and 470lb-ft of torque. The new powertrain is mated to a four cylinder engine.
The performance figures are not that bad for a four pot crossover and it will stack up against competitors with confidence. There are not many competitors in the market to face the XC90 T8 but Infiniti QX60 Hybrid, but it is not a plug-in version and has the power output of only 250bhp and 243lb-ft of torque. It also took more than eight seconds to cross 62 miles. Other possible competitors include Audi Q5, Lexus RX, Porsche Cayenne and Volkswagen Touareg but all of these offer five seats.
The toughest competition Volvo XC90 will face is from the Mercedes-Benz GL50. It edges out the XC90 T8 with 429bhp of power which is 29bhp extra and 516lb-ft of torque. It clocks 5.5 seconds to cross 62 miles per hour. GL450 is second in the list which offers 362 bhp and 369lb-ft of torque. It clocks 6.6 seconds to reach the 62mph. Volvo has an edge over these competitors with an all-electric mode that rolls the road by 25 miles on pure electric mode before starting up the engine.
Official reports said that the XC90 T8 will be a cleanest crossover on the road when it arrives in late 2015.