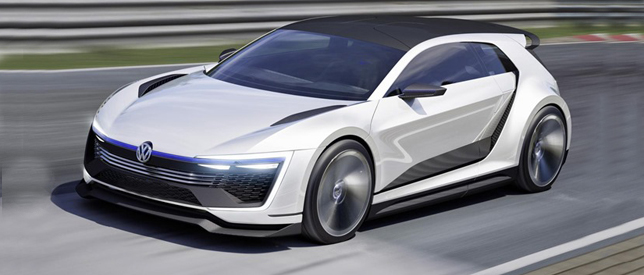 28

May

15
A new Golf GTi Clubsport will make its public debut at Worthersee Festival and will open for sale in 2016
Volkswagen Golf GTi is the darling hot hatch in the UK but it doesn't have the oomph required to rule the market. This new version of the Golf GTi Clubsport will offer 261bhp. The plan is to reveal this at the Worthersee GTi Festival in Austria and it will enter production soon afterwards.
The Looks
The new car is a mix of Audi's TT Clubsport turbo and the Skoda Fabia estate rally car.  The GTI Club sport has been confirmed for production from next year. It will rival some of the best models in class, such as, Renault Sport Megane 265 and SEAT Leon Cupra.
The 40th anniversary of the hot GTi model is about to be released and this new model is designed to celebrate the moment.
Engines
Golf was the pioneer of the hot hatch cars from the late seventies to the early eighties. The new Golf uses the same 2.0litre turbocharged petrol engine which powers the standard GTi and the Leon. It has received a refining package to boost up the power delivery. It now returns 261bhp and is almost the same as the Volkswagen engine offers in the Cupra. An overdrive function can improve the power up to 287bhp for a short time.
There will be a slight increase in the torque delivery where it will deliver almost 350Nm through the familiar six-speed dual-clutch transmission.
New features
The most predominant changes involve enlarged honeycomb-styled lower intakes. It is flanked by two air ducts beside the regular brake cooling vents.
The more aggressive look is completed with a more prominent front splitter. The side view brings a more distinctive wheel design (19-inch on the concept, 18-inch for production) and black graphics wrap around the lower edge of the car, while gloss black door mirrors are also a feature.
At the rear a longer black rear spoiler dominates, while a diffuser-style bumper rounds out the styling tweaks.
We can expect the familiar six-speed dual-clutch transmission, although we can't confirm if Volkswagen plans to offer a manual gearbox. VW bosses have confirmed that the market for more powerful Golfs, such as the four-wheel drive Golf R revolves around the DSG, which reflects why they don't offer a manual on the new estate version.