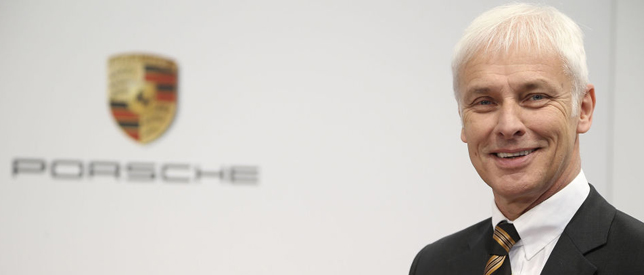 13

Oct

15
Matthias Muller is going to cut Bugatti and Motorsport
Billions of euros have been set aside by the VW Group as payment for its diesel gate scandal. If look at the worst-case scenario, then this figure could climb to not less than 40 billion euros and most interesting and surprising fact is that the new CEO Matthias Muller already predicted some serious cuts. It all is in response to the confession of VW Group that, to cheat emissions tests, they have rigged more than 2.1 million car powered by cheated diesel engines.
That's plenty of money
Exactly! If we take that figure as correct one, then it will be blowing a hole right through VW Group's' investment plan that they had been working on for the year 2020. The magnitude of this money is so huge that it would be enough to fund whole product life-cycle including the design, engineering, development, launch and marketing phases.
In order to save some money, some drastic steps will be taken soon, including slowing, reducing, postponing, or even cutting down some areas of development. And here is a list of possible candidates:
Budget brand
The company now needs to think and build some sort of budge platform, better than of Suzuki's for instance, where the engineers will have to come up with some brilliant alternatives to the products of the rivals. The company will have to take risks and introduce projects with wafer-thin profit margins. And that's if they still want to survive.
Bugatti
The German media have already called into question the future of Bugatti, a €1m-plus hypercar brand. On the sale of every Bugatti, the company bears an extensive loss. Even the forthcoming Chiron will not stand a better chance. Some speculation has even suggested that the Bugatti brand may be the first to sell off if VW decides.
Motorsport
Two world Endurance Championship campaigns for Audi and Porsche, and the World Rally Championship with Volkswagen are VW Group's three major Motorsport programmes. The diesel gate scandal hasn't affected Porsche much, so the WEC will be safe. Audi is contributing 40% of Group's revenues, so its programme will also be safe.
WRC is the one greatly under threat. So spending on such programmes will not be feasible for the VW Group and they will ultimately limit their such activities.
Jobs
As of yet, VW has more than half a million staff on its payroll, if it comes to cutting down the jobs, the R&D department will be the one getting the biggest hit. Although it seems inconceivable but still, sometimes such hard decisions are required to survive.